Neighborhood Lending Partners, Inc.

(813) 879-4525
NLP is off to a Great Start
NLP is off to a great start for our 4/1/2019 through 3/31/2020 fiscal year. Our loan pipelines are growing and we have already closed our first SBA Community Advantage loan.
The Grand Opening and Organization Meeting for our Georgia Affiliate is being planned for October. Additional details will be provided soon.
---
NLP Meets with FDIC Chairwoman Jelena McWilliams

On January 16, 2019, NLP was invited to meet with FDIC Chairwoman Jelena McWilliams. We were pleased to be able to share information about NLP and our mission of providing flexible, innovative and solution-oriented financing, and services that renew and rebuild inclusive and sustainable neighborhoods.

The Chairwoman's visit was used to hear directly from organizations about how we can all work together to improve the quality of life in our neighborhoods.
---
Debra Salas Selected to Represent Florida

NLP is happy to announce that Debra Salas, our Small Business Lending Director, was selected by the Community Advantage Mission Lenders Working Group to represent the state of Florida and join their advocacy group to make C.A. a permanent program by the SBA. This entailed an invitation to Washington D.C. to meet with both the Senate and the House Small Business Committee Members.
---
Client Success Story: Mia Fruta
Mia Fruta is a local family farm which offers one of the freshest farm-to-table fruits in Florida. "We're a brother and sister owned and operated farm, and our background in agriculture and cultivating fruits and vegetables in Europe has created an awareness of the need for fresh fruits and vegetables in the United States.
We aim to not only farm seasonal fruits, but also create lifestyle changes within our consumers by showing them that there are healthy and delicious options for snacking." states owner, Teodora Nica. When Mia Fruta outgrew their kiosk at the Sawgrass Mills Mall, NLP stepped in to provide $125,000 in financing for their expansion. NLP is pleased to provide the necessary capital to contribute towards their future success!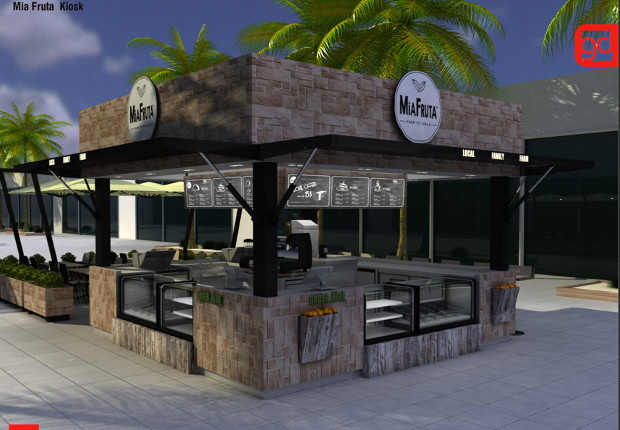 ---
Blue Sky Brandon: Haydee

Haydee is a resident of Blue Sky Brandon, an affordable apartment community financed by Neighborhood Lending Partners of Florida, Inc. and developed by Blue Sky Communities.

Haydee retired as a long-time office manager to spend more time caring for her son. She is also a committed volunteer at a hunger relief organization.

Haydee was thrilled to find Blue Sky Brandon Apartments in large part because of the affordable rents. According to Haydee, "the apartment layout and new development are truly beautiful. I'm also very happy with the office staff. When I need maintenance done, the job is completed within 24 hours." From her perspective, it is a wonderful place for her and her son to live.
---
Grove Pointe: Perla
Perla has worked as a farmworker for many years in Ruskin, a rural community outside of Tampa, Florida. She has been a resident at Grove Pointe, an affordable housing development that was developed by Cornerstone Group and financed by Neighborhood Lending Partners of Florida, Inc. 22 years ago to target farmworkers.
The community also has an on-site child care facility. Perla has lived at Grove Pointe almost since the very beginning and has raised her children there. The community has been a great place for her children to focus on their educations and she has developed a family-like relationship with the staff. Neighborhood Lending Partners of Florida, Inc. recently provided financing as part of a major renovation to ensure that the development continues to be an inviting and affordable place to live for years to come.
You have received this email because you provided your email address to Neighborhood Lending Partners, most likely in the course of a business activity. If you do not want to receive any more mailings, unsubscribe.