Small Business Lending Programs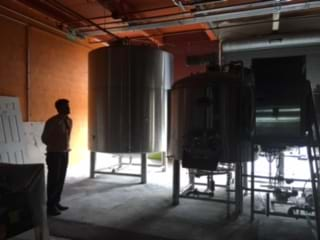 Neighborhood Lending Partners' Small Business Lending Program provides alternative financing solutions for qualified existing small business owners seeking loans of $50,000 to $250,000. With small business representing 98.9 percent of all employers in Florida, Neighborhood Lending Partners' Small Business Lending Program meets an important need for the state, as funding of this type is not currently readily accessible.
Neighborhood Lending Partners (NLP) has been operating in Florida since 1993, providing financing for affordable housing and community revitalization projects.
"We are proud to offer these small business lending programs and options during a time when small business owners are facing disproportionate challenges in securing financing and resources," said Debra Reyes, NLP president and CEO. "The goal of this program is to promote economic revitalization and business sustainability for small and family owned, retail and commercial businesses. At NLP, we are excited about the opportunities for education and access to capital this brings to small businesses in the state of Florida."
NLP is making loans to businesses that do not qualify for traditional small business bank loans, which is aligned with our mission to help create jobs and promote economic development, with an emphasis on women- and minority-owned businesses and businesses located in low- to moderate-income communities.
+ NLP Small Business Term Sheet
Contact
Debra Salas
Neighborhood Lending Partners of Florida, Inc. (NLP)
2103 Coral Way, 2nd FL
Miami, FL 33145
VP / Director of Small Business Lending
Office: (786) 773-1073
Cell: (786) 348-7975