Lake Worth CRA Small Business Loan Program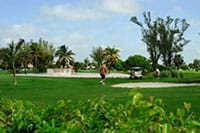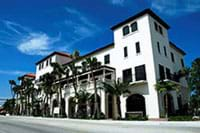 NLP is excited to announce its partnership with the Lake Worth CRA in its mission to invest in the community to revitalize and rebuild neighborhoods and commercial corridors. The Lake Worth CRA recognizes the importance of access to capital to grow small businesses and has designated a loan fund for this purpose. NLP will administer the loan fund and Paragon, another Florida CDFI, will provide training and technical assistance to participating small businesses. Together, the partners will ensure that the resources are going to viable businesses that will create jobs for the local community.
The goal of the program is to encourage new business, improve the appearance of the City's Artisanal District and provide needed services and jobs to area residents. Any business is encouraged to apply however because of limited funding the Lake Worth CRA may evaluate submissions and show priority to arts related business. Funding eligibility includes, but is not limited, to the following: permanent working capital, equipment, acquisition, business expansion and bridge loans.
For a complete list of requirements, or to download an intake form please visit the CRA online.
Brochures and Forms
+ Lake Worth CRA Loan Fund Intake Form
+ Trifold Loan Brochure Side 1