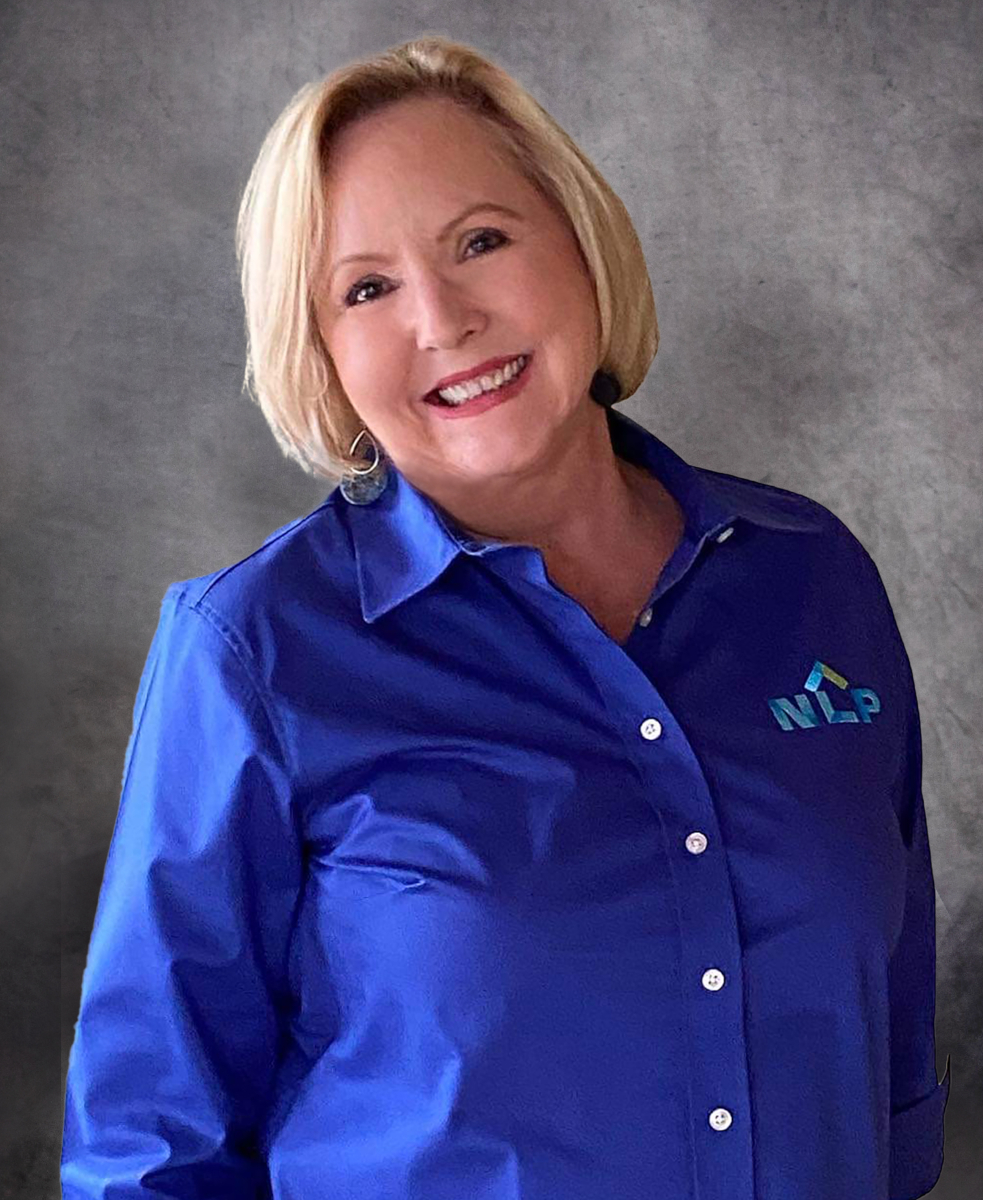 Position carries primary responsibility for all company planning and organizational oversight, including the business plan that projects its growth and direction. Manages all company operations and is responsible for establishing systems and procedures to maximize efficiency and effectiveness. Has primary responsibility for oversight and completion of company's business development activities.
Oversees company resources, including staff. Responsible for company's financial status to ensure profitability, company programs and services to ensure high quality and profitable products that fulfill NLP's mission. Oversees loan production at levels consistent with the approved budget and that portfolio is profitable and of high quality.
---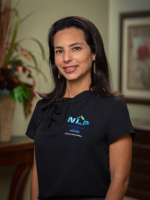 Thais Pepe has over 15 years of experience assessing economic feasibility of commercial real estate projects and the viability and risk of loans. During this period she performed financial analysis under state and federal government programs such as State Apartment Incentive Loan (SAIL), Multifamily Tax-Exempt Housing Revenue Bond (MMRB), State Housing Initiatives Partnership (SHIP), HOME Investment Partnership (HOME) Program, and Federal Low Income Housing Tax Credit (HC) program.
She joined NLP in January 2020 as the Vice President/Senior Lender. In this capacity she is responsible for leading NLP's business development and loan origination efforts to housing developers, nonprofits and economic development groups across the States of Florida and Georgia.
Thais holds a Master of Business Administration degree in Finance from the University of Tampa, which she graduated in 2004.
---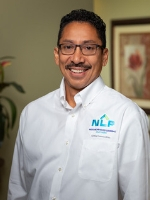 Directs the financial affairs of the organization and prepares financial analysis of operations, including interim and final financial statements with supporting schedules for the guidance of management.
Responsible for the company's financial plans and policies, accounting practices, maintaining of fiscal records and preparing financial reports.
Involves supervision of general accounting, property accounting and maintenance, budgetary controls loan servicing, Information and Technology systems and Human Resources.
---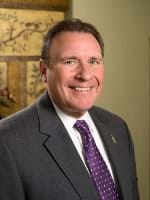 Charles is a consultant that has over 35 years experience in the banking industry. He formed his consulting business in March 2010 after leaving M&I Bank. He has several clients and functions as NLP's senior credit officer on a contract basis.
Prior to forming his consulting business he was regional president for M&I Bank and it's predecessor company, Gold Bank. In that capacity he was responsible of 17 locations, 300 employees and $1.5 billion in assets. Prior to joining Gold Bank, he was at SunTrust Bank for 11 years serving as manager of commercial and residential real estate. Prior to those responsibilities, he was the senior credit officer for SunTrust in Tampa Bay.
Previous responsibilities with The Citizen's and Southern National Bank include Florida statewide manager of credit administration and various lending positions in Atlanta.
Active in the community, Charles is the Chairman of the Foundation Board for the historic Tampa Theater, a board member of the Museum of Science and Industry and an advisory board member for the Business School of the University of Tampa. Previous board positions include the Florida Bankers Association, The Spring of Tampa Bay, Neighborhood Lending Partners, Leadership Tampa and Leadership Tampa Bay.
---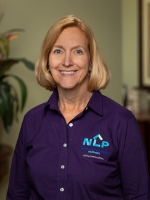 Mary Fellows is NLP's EVP/COO. Mary has over 10 years experience in contract management and compliance reporting for state and federal programs.
Mary also tracks program impact to insure NLP's operations are in alignment with the Company's overall mission. She has created compliance mechanisms and maintained records, and completed the reporting for NLP's CDFI and HUD awards. Mary worked for several regional and community banks as a commercial lender and underwriter prior to coming to NLP. Mary received a BBA from Roanoke College.
---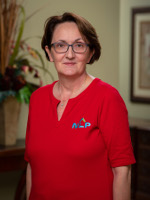 Cinzia Keever is NLP's Loan Administration Manager and Vice President. Cinzia obtains and reviews due diligence items from borrowers, reviews draft loan documents prepared by attorneys, coordinates closing with all involved parties, safeguards all original notes, and follows up on outstanding post closing items and clears all document exceptions.
Cinzia performs construction draw administration by collecting and approving draw documentation and obtaining authorization to release funds. Cinzia also prepares loan documents and coordinates loan closings for loans that have NSP2 subsidy. Cinzia has over 20 years experience and has worked for a mix of national, regional and local banks.
---
Provides administrative support for Executive Officers of the organization, managing appointment schedules, maintenance of corporate documents and membership listings, the preparation and distribution of corporate meeting notices, minute recording, distribution of meeting packages and the coordination of all corporate meetings and events.
Responsible for all maintenance and input into HUD's DRGR regarding the NSP2 program.
Maintains the company website, social media and the development of marketing and promotional materials.
---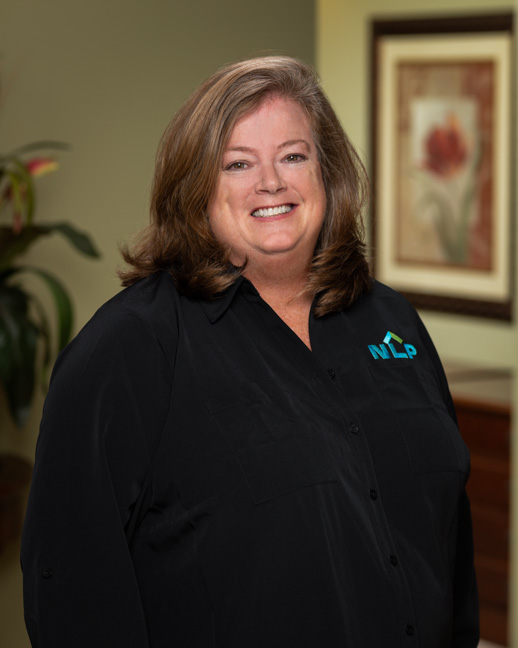 Mary is currently working with NLP as a Credit Analyst/Assistant Vice President. Mary is responsible for ongoing credit risk monitoring by performing Annual Reviews to generate risk rating recommendations completing annual property and compliance inspections on properties in the portfolio and completing quarterly Criticized Loan Asset Reports (CLAR's) to update project performance information. She also underwrites and recommends loan modifications for the existing portfolio.
Mary has been in the commercial real estate finance industry for over 30 years and is a graduate from DePaul University and received her CCIM Designation from the CCIM Institute.
---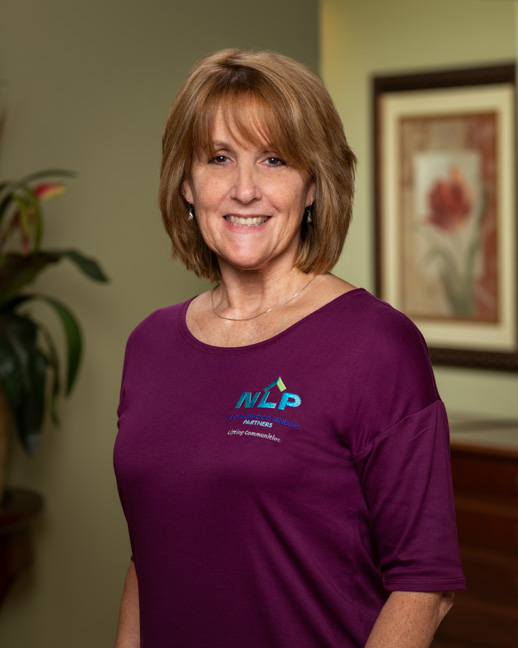 Lee services NLP's multi-million dollar loan portfolio for affordable housing from construction phase to permanent phase and until the loan matures. Invoices and collects loan payments from borrowers to ensure participating banks receive their payments on time. Maintains NLP's Loan Accounting System from booking new loans to closing out year end. Reconciles loan payments and disbursements monthly.
Tracks and updates loan data on multiple spreadsheets. Collects Financials from borrowers and tracks what's been received. Generates various monthly reports for borrowers. Manages borrower's escrow accounts ensuring that all RE Taxes are paid as well as all insurance premiums. Assists participating banks and gives technical support when needed. Ensures that insurance certificates and UCC's are current and available on the company's website. Processes loan pay offs and sends related documents for recording. Processes funding requests for construction / rehab loans. Assists with monthly reconciliation of GL accounts, bank accounts and deposits.
---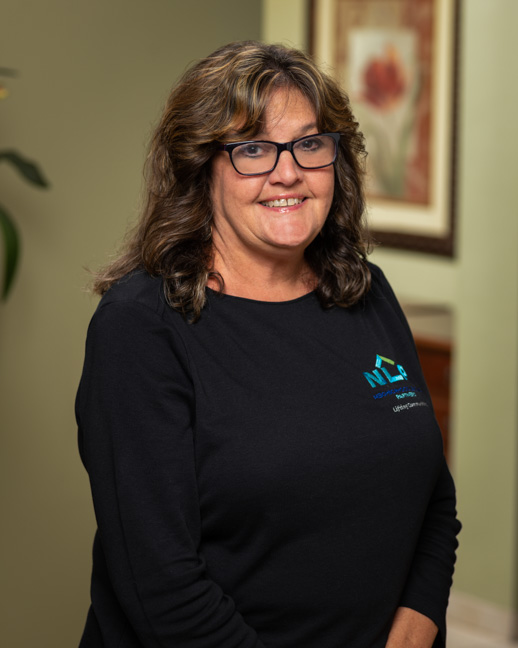 Linda Stevens has 23 years of banking operations, 15 of which were with The Business Bank in Northern Virginia. Seven of those years, she worked remotely after moving to the Tampa area in 2007.
She joined NLP in January of 2015 as an accounting assistant.
She handles day to day general ledger activity as well as accounts payable. She is responsible for reconciling and maintaining bank accounts and various general ledger accounts on a monthly basis, as well as other duties consistent with her position.